Flexo training event in Tampere on June 1st
publication date: 2017/06/02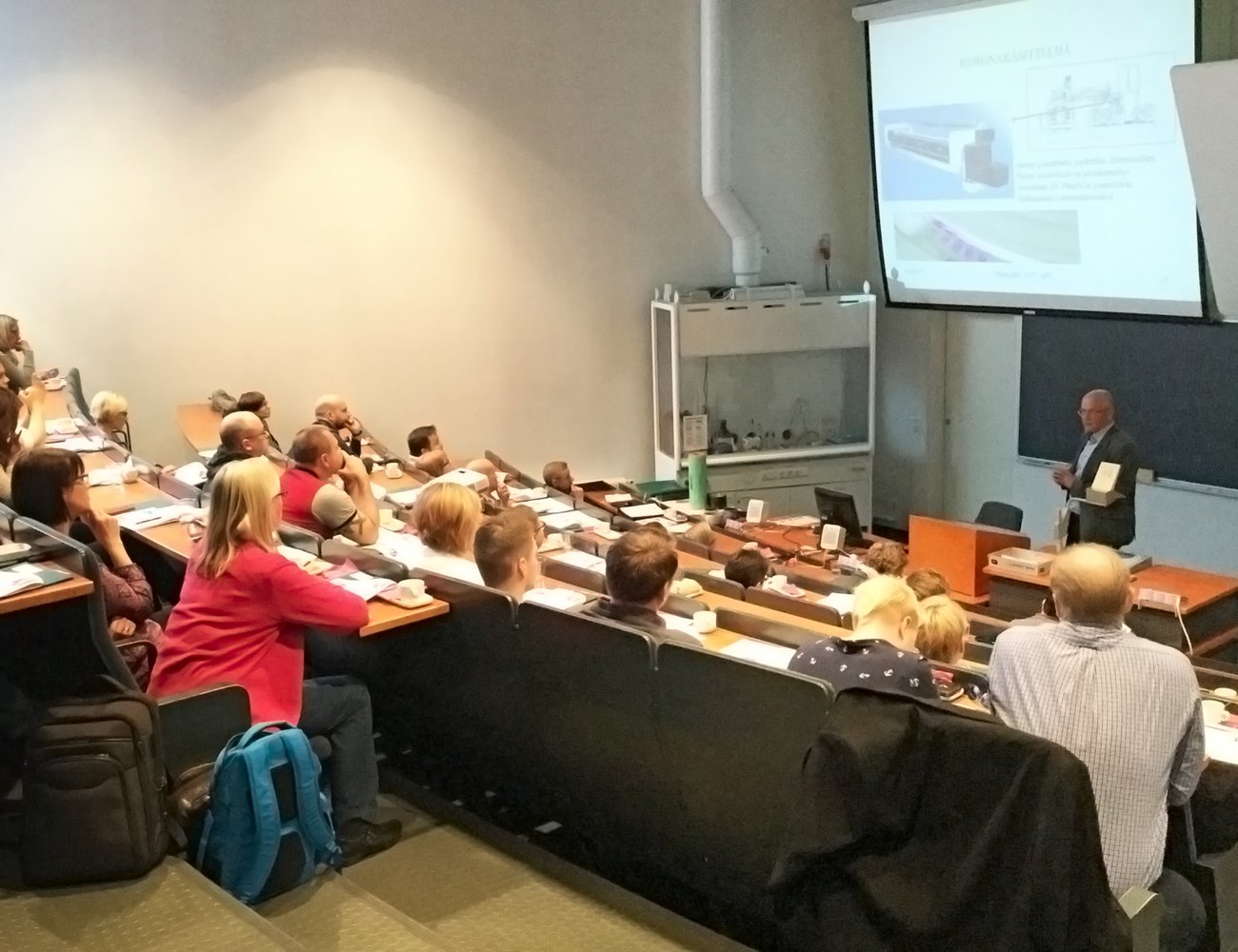 During the day, the participants learned about the basics of flexography, the differences between various printing methods, and many other things about printable materials, repro, inks, printing plates, and the factors affecting printing costs. The information-packed and technology-focused day also included many discussions.
Flexography is the most common packaging printing method (>75% of packaging is printed using this method) but there is relatively little training being offered on the subject. The Finnish Packaging Association has organised the Flexo ABC trainings since 2007. "We want to give those working in the packaging industry an opportunity to learn, update their skills, and also hear about the newest trends and technologies in the industry," says Kai Lankinen, one of the trainers and CEO of Marvaco.
"At the moment, I'm personally interested in the EGP (Expanded Gamut Printing) technology which enables a higher-quality, more efficient and more productive packaging printing with no need for separate mixing colours. International brand owners and printing companies are widely moving on to EGP, and there is increased interest towards EGP in Finland, too," Lankinen continues.
In packaging printing, the EGP technology based on Full HD Flexo has surpassed both gravure and offset printing both in quality and in production aspects. Flexography is widely used in more than 50% of printed flexible packaging, corrugated cardboard, and labels; carton is the only material where less than 50% is printed with flexo.
"There are many simultaneous factors affecting flexography, which requires special skill in both design and implementation, but in practice, these factors let you use the full potential and capacity of flexo," says Matti Kiijärvi, the other trainer of the day and CEO of Flexica.
For further information, please contact:

Kai Lankinen, CEO, Marvaco Oy

kai.lankinen(at)marvaco.fi, www.marvaco.fi
Matti Kiijärvi, CEO, Flexica Oy