Marvaco utilises Broby School for development
publication date: 2016/02/02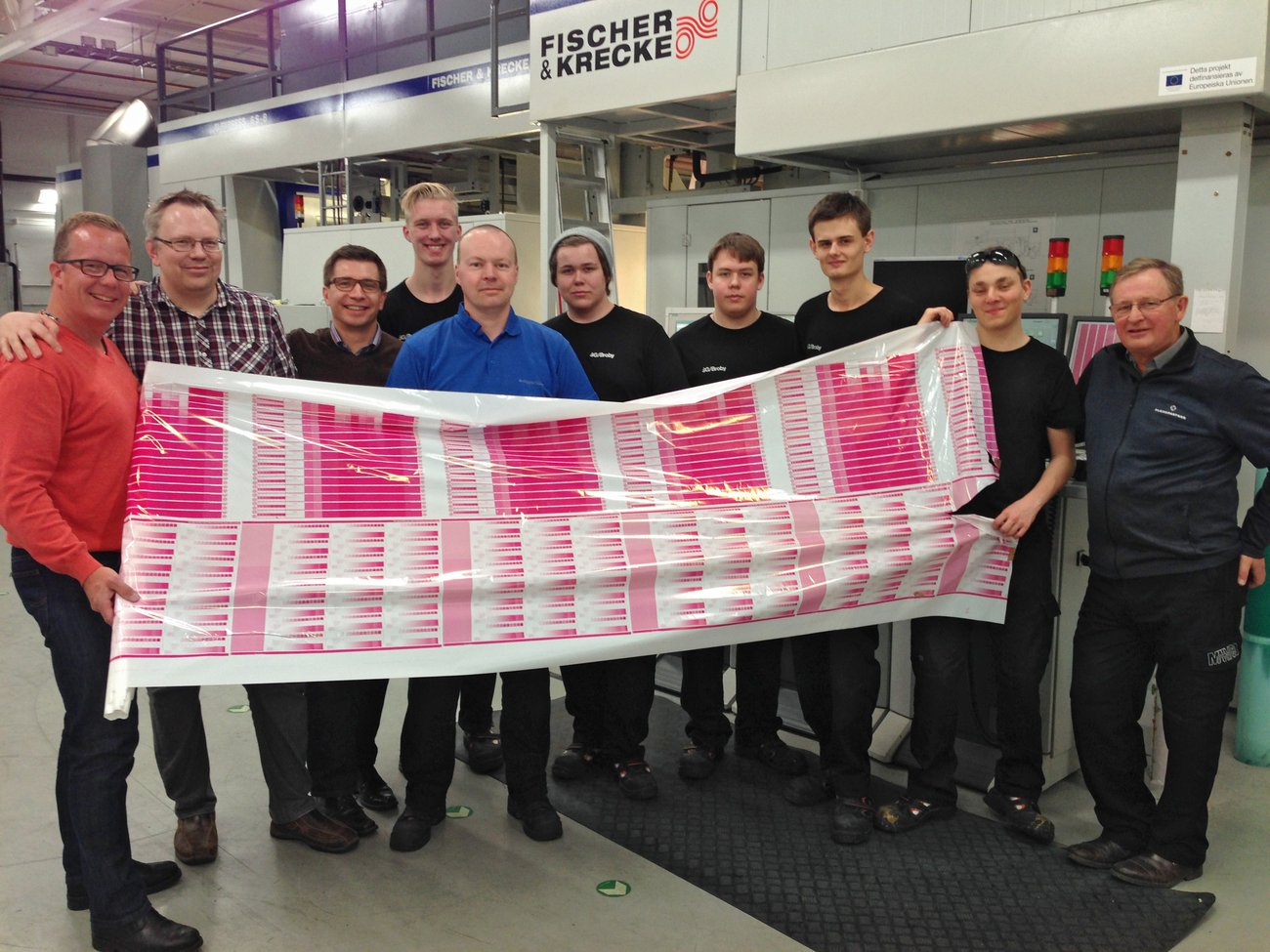 Marvaco takes the advantage of being close to Broby Graphical School and makes development on the real sized printing machine.

It's very beneficial to have a real size production possibility to make product development near to our Sunne location. During the winter we have performed several test runs to enhance the Full HD Flexo.

The cooperation with the school's teachers and students is a good way for everyone to keep up on pace in development, says CEO Kai Lankinen, who has been several times at Broby School in Sunne. He also states that normally it's difficult to get printing machine time from the converters, but the possibility to make test runs and even prepress adjustments on the fly during the same day is a great benefit to Marvaco.

In the tests we have been able to enhance the Full HD Flexo for delivering even more than earlier and we are now ready to share our Broby experiences with our customers.