Once again gold medal award
publication date: 2013/10/18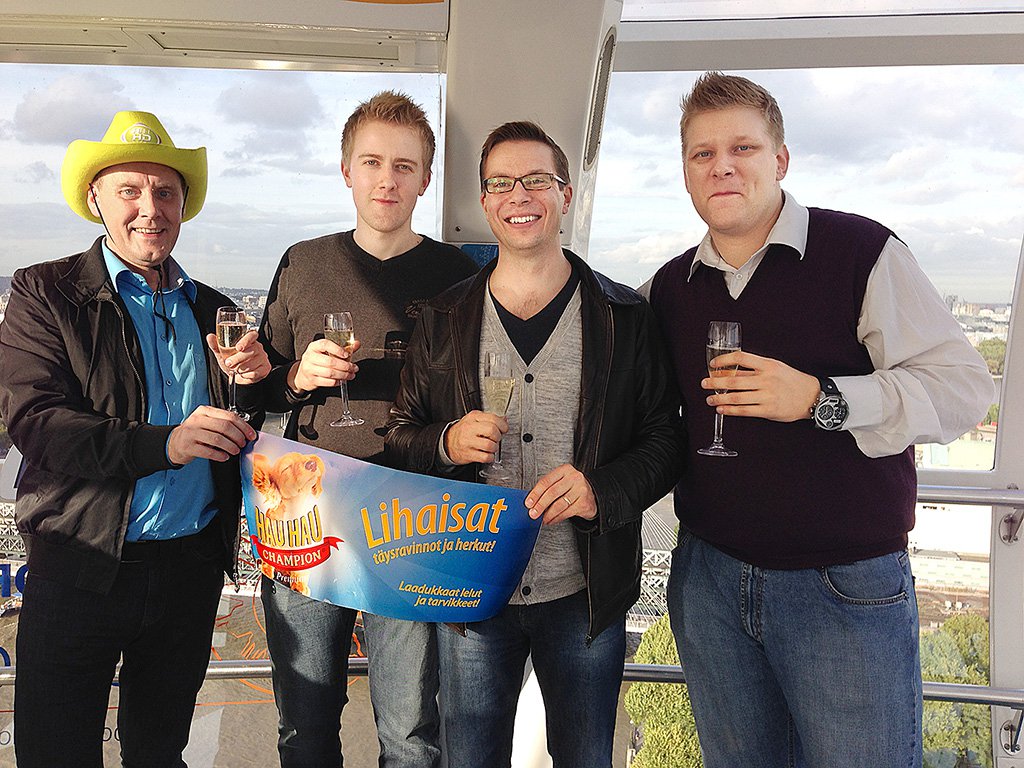 Cooperation between Pa-Hu Oy and Marvaco won golden medal in FlexoTech 2013 -competition in London on 17th of October. The HAU HAU Champion work was rewarded as the best of the class for sacks and corrugated pre-print liner in it's category.

The gold medal for this CMY-process printed job shows that the skillful combination of printing efficiency and top quality can be reached with professional work.

During the years this was already the 8th time when Marvaco's cooperation with it's customers was recognized in FlexoTech Awards. Since the year 2002 Marvaco and it's printer partners have been rewarded 24 times in international print competitions due to high quality.

"This recognition shows that we are on the right way in implementing extended gamut process printing and high quality images to flexo printing", says Customer Servcie Manager Tapio Alanko from Marvaco.