Marvaco and Linds Flexo join forces in Scandinavia
publication date: 2013/08/08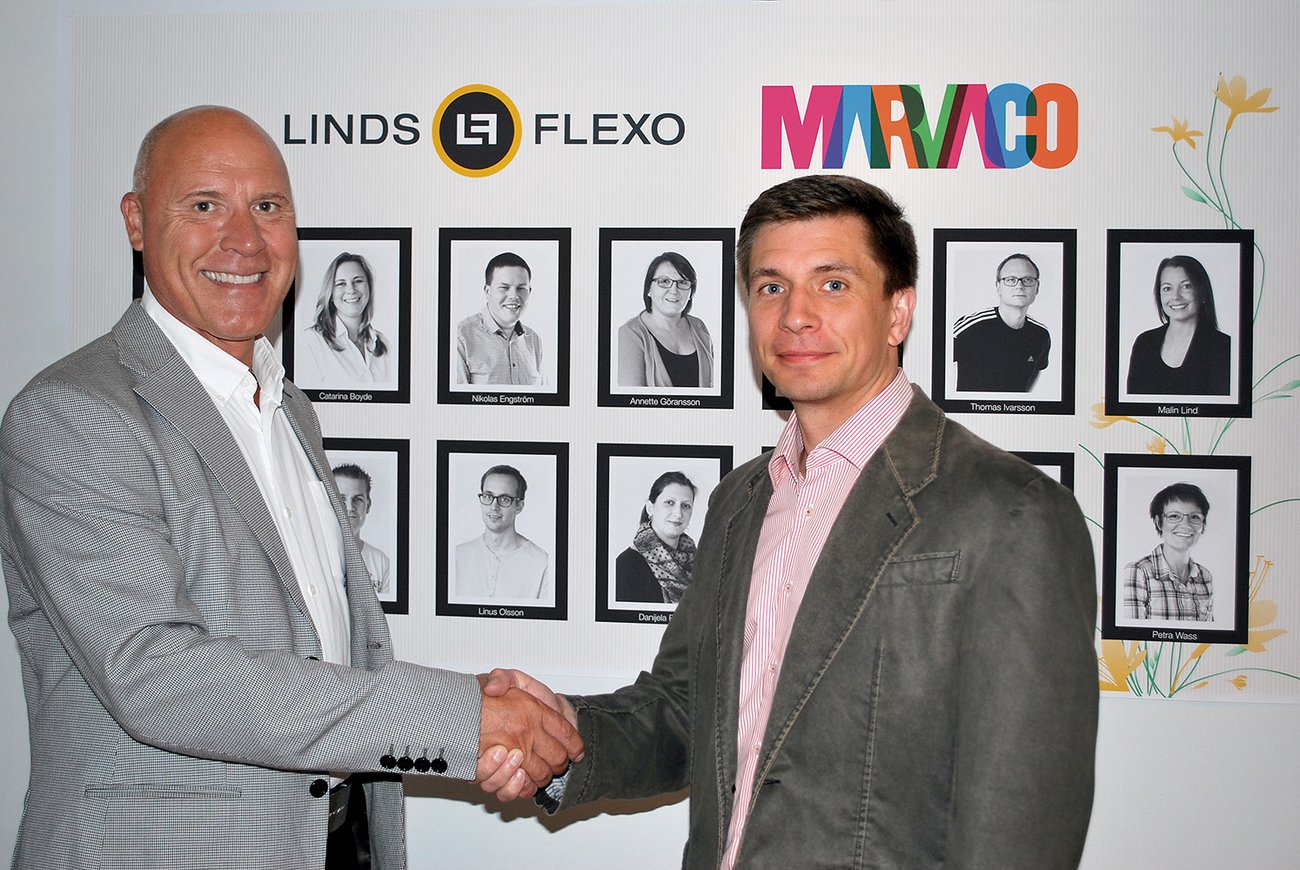 The Finnish packaging pre-media company Marvaco achieves a significant role in Scandinavia. Marvaco expands its operations to Sweden by acquiring the Linds Flexo prepress company in Helsingborg, South-Sweden. The company will celebrate its 100th anniversary in 2014.
The owner and Managing Director of Linds Flexo, Mats Lind, is now a partner at Marvaco. He also continues leading Linds Flexo and is the Country Manager of Marvaco Sweden. The company continues operations in Sweden under the name of Linds Flexo.
­– Marvaco is a successful and leading packaging pre-media company in Finland. I believe, that joining Marvaco will offer us possibilities to expand operations and grow together with our customers, respectively in Sweden as Marvaco has been able to do in Finland, says Mats Lind.
– The acquisition of Linds Flexo is a big step forward to Marvaco becoming the leader in Scandinavia. With Linds Flexo we have in common the best quality and customer cooperation, states Kai Lankinen, Managing Director of Marvaco.
Mr. Lankinen is pleased to inform that according to customer surveys, Linds Flexo offers best customer service in its market. Due to the company's long history, this ISO 9001 certified company is rewarded as a supplier of high quality and successful customer cooperation. Also Marvaco has been rewarded with more than 20 international awards and nominations for its high quality and customer cooperation.
The acquisition was realized due to common interests of both companies willing to offer broader services and resources to the customers. Both companies have been pioneers in HD Flexo in their countries and supplied premium quality with personal service. This allows us to cooperate across boarders and fulfil demands of internationally operating customers, reveals Lankinen.
Marvaco is the most awarded packaging pre-media and flexo plate supplier in Scandinavia, employing ca. 80 prepress professionals in Finland and Sweden. Marvaco delivers packaging and label solutions for printing houses and brand owners. The company has gained 17 HD Flexo certificates together with its partners since 2010. The revenue of the group is ca. 8,5 M€. Marvaco is owned by the management, executives and a Finnish private equity fund, Canelco Capital (www.canelco.fi).
Linds Flexo Ab (www.lindsflexo.se) is a nearly 100 years old packaging prepress company in Sweden. The company employs 15 prepress professionals and the revenue in 2012 was nearly 2 M€.
ADDITIONAL INFORMATION:
Kai Lankinen, Marvaco Oy, Managing Director, tel. +358 50 427 7616, kai.lankinen@marvaco.fi
Mats Lind, Linds Flexo Ab, Managing Director, tel. +46 70 991 9640, mats.lind@lindsflexo.se